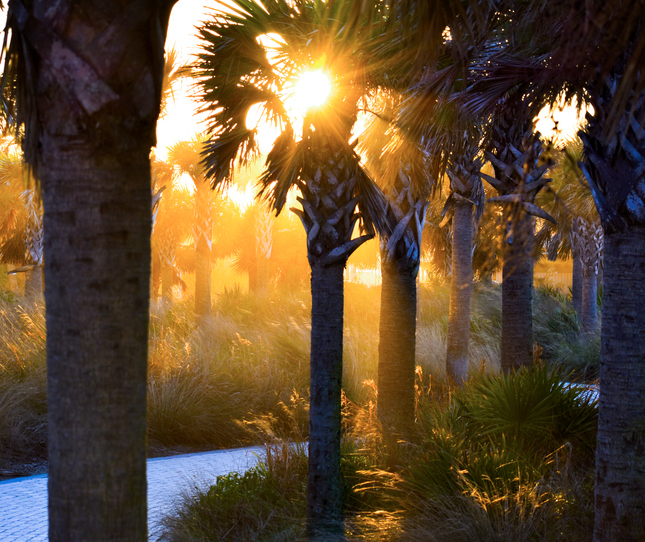 Florida has four seasons, but they may not be the same four seasons that other people experience across the United States. Even so, that does not mean Floridians can't celebrate the fall season when the calendar turns to September. Let's explore the traditions that are a staple of the fall and what events and activities are happening around Delray Beach to celebrate the season.
Finding Fun in the Fall in Delray Beach, Florida
What does fall mean to you? In Delray Beach, the fall is less about a change in weather and more about the seasonal traditions that have stood the test of time. There are certainly fall colors that make an appearance in northern areas of Florida in late October to mid-November, but there are also fall events that apply to everyone and span multiple generations. The more you know about them, the more meaningful they can become for you and your family.
Halloween
When the calendar turns to October, who does not think of Halloween? It's a holiday steeped in traditions that each have their own unique origin tale. Jack-o'-lanterns, for example, are rooted in an Irish folktale about a man named Stingy Jack and his encounter with the Devil himself. Candy has become synonymous with the holiday, to the point that one quarter of all candy sold in the U.S. each year is purchased for Halloween. But did you know? Candy did not become a trick-or-treating staple until the 1950s.
The actual holiday dates back 2,000 years to the ancient Celtic festival of Samhain, which was introduced in America by Irish immigrants who arrived during the mid-1800s.
Fall Equinox
Do you know what officially marks the start of fall? The autumnal equinox. There are two equinoxes each year, one in the fall and the other in the spring. An equinox is the point at which the sun sits directly above the earth's equator, ensuring day and night are of approximately equal length across the world. Following the autumnal equinox, the days start getting shorter and the nights get longer. This year's autumnal equinox is Wednesday, Sept. 22.
Fall Harvest
Are you ready for harvest season? Fall crops include pumpkins, corn, pears and potatoes, but you don't have to be a farmer to take part in the harvest season. Harvest also applies to the food you can grow in your own garden. Many homeowners will take advantage of the cooler temperatures after summer passes to grow their own vegetables, like broccoli, cabbage and carrots. Not only can gardening be therapeutic, but there are nutrition benefits to growing your own food, too!
Fall Events and Activities Around Delray Beach
Here are some of the events and activities around Delray Beach celebrating fall. There is the First Friday Art Walk on Friday, Oct. 1, which invites you to stroll down the streets of Downtown Delray Beach and take a self-guided tour of the area's art galleries and studios. The Delray Beach Historical Society will often host a Fall Fest each year that includes a bake sale, games and crafts, historical exhibits, a pumpkin patch and an outdoor movie.
If you're looking to get into the Halloween spirit, look no further than Downtown Delray Beach, which devotes the entire month to hosting festivities celebrating the spooky holiday. Perhaps the most unique Halloween event in Delray Beach is the annual Witches of Delray Witches Ride. It is an annual charity bike ride that takes place on the last Saturday in October. Participants are invited to dress up as witches, use their bike as a substitute for a broom and help raise money for the Achievement Centers for Children and Families.
Take a trip down I-95 South and explore Oktoberfest in Lake Worth. Taking place from Monday, Oct. 11, through Wednesday, Oct. 20, the time-honored celebration features authentic meals of bratwurst and schnitzel, imported beers and family-friendly entertainment.
Celebrate Fall in Delray Beach
We encourage the residents of our community to take advantage of the fall events and activities taking place in and around Delray Beach, and we hope you will, too. Fall may not seem so different from other months out of the year in Florida, but that does not mean we can't use it as an opportunity to get outside and enjoy all of the seasonal traditions that make it so special.
If one of the items on your fall to-do list is finding a senior living community in Dallas, let's talk. Get in touch with us by filling out the form below or calling 561-272-9600.