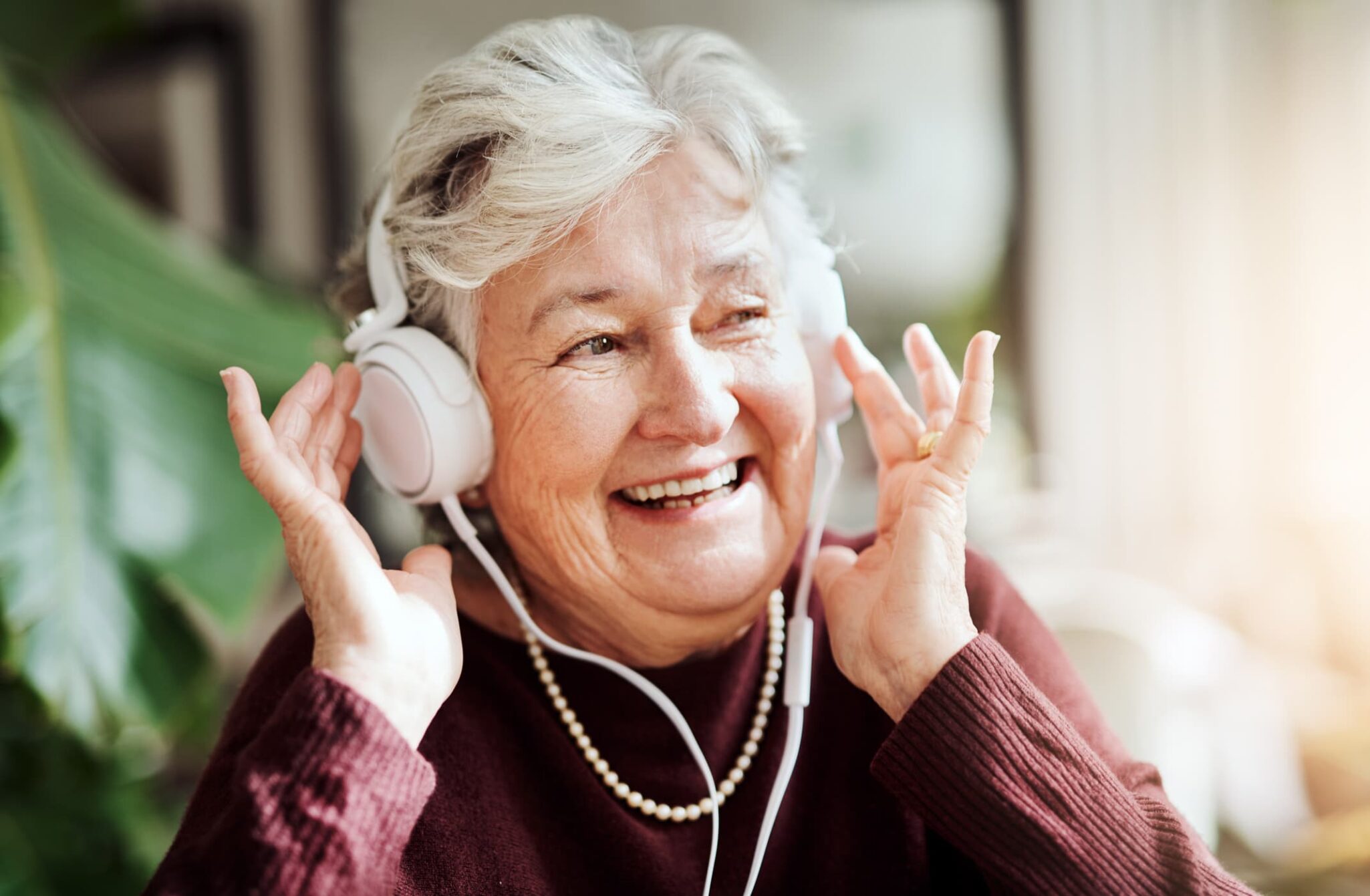 How You Can Support a Loved One Showing Signs of Alzheimer's
Forgetful moments can be frustrating at best. As we age, it's not uncommon for occasional forgetfulness to become more frequent, but it's not necessarily a cause for alarm. Our brains simply don't operate the same in our 60s as they did in our 20s.
At Abbey Delray South, we are passionate about successful aging. That includes arming our residents and their loved ones with the information they need to be proactive about their health and wellbeing. When is forgetfulness cause for concern? And how can you support someone who is exhibiting signs of memory loss? We discuss both below.
10 Signs & Symptoms of Alzheimer's
Typically, instances of age-related memory lapses or forgetfulness are followed by remembering later on. For instance, not remembering someone's name in the grocery store, but recalling their name later on at home. Memory issues that become regular, lead to mood changes or put your loved one or others in harm's way are an indicator of a more serious problem. The Alzheimer's Association offers 10 signs of Alzheimer's and other dementias to look for:
Memory loss that disrupts daily life
Challenges planning or solving problems
Difficulty completing familiar tasks
Confusion with time or place
Trouble with vision or spatial relationships
New problems with words, speaking or writing
Misplacing things and being unable to go back over their steps
Decreased or poor judgement
Withdrawing from work or social activities
Changes in mood or personality
If you have any concerns about your loved one's mental acuity, consult with their medical professional sooner rather than later. Early diagnosis of Alzheimer's can lead to treatment options that lessen symptoms and also allows you and your loved one more time to plan for the future.
Helpful ways to support your loved one
There are three primary stages of Alzheimer's: mild, moderate and severe. How you support your loved one will depend on their symptoms and what stage they are in. Each stage of Alzheimer's brings new challenges, but your constant love and support will remain invaluable.
In the mild or early stages of the disease, many people are able to remain independent with the help of reminders and memory prompts. You can support your loved one by encouraging a healthy diet and exercise and helping them establish a daily routine.
During the moderate stage of Alzheimer's, you might notice your loved one has more frequent confusion or difficulty performing everyday activities. You can support your loved one by keeping them safe and providing assistance with daily tasks. In this stage, you might also seek additional support from outside care options, which we outline in greater detail below.
The severe or final stage of Alzheimer's includes a sharp decline of mental and physical abilities and often requires extensive or full-time care from professionals. You can support a loved one in this stage by providing comfort through reassuring touch or listening to music they enjoy.
Of course, it's important to remember to care for yourself as well. Being a caregiver is no easy feat, even when you're caring for someone you love unconditionally. So try to take a break every now and then to do something you're passionate about, allow help from others when offered and seek out support groups to share your experience and be reminded that you are not alone.
Alzheimer's Care Options
As individuals living with Alzheimer's enter the moderate or severe stages, you may find the assistance from outside providers to be beneficial.
Adult day centers
Adult day centers provide regular programming and socialization opportunities in a safe environment for those living with severe cognitive decline or dementia. Not only do adult day centers offer caregivers a much-needed break, but many centers offer caregiver support groups as well. The Community Resource Finder from the Alzheimer's Association and the AARP can help you find options around Delray Beach.
In-home care
In-home care providers are a helpful way to supplement your caregiving. Different types of hired caregivers can help your loved one in many ways — some provide companionship or help with housekeeping, while others assist with personal care or even provide professional medical services.
Respite care
As the name implies, respite care provides a respite to the primary caregiver. Many senior living residences offer respite care, which allows your loved one to stay safely in the care of the community for a few days or a few weeks, depending on the community.
Residential care
While respite care is temporary, residential care is a permanent stay at a senior living community. Some senior living communities specialize in one offering, such as skilled nursing or memory care, while others, like continuing care retirement communities (CCRCs) offer a continuum of care services including independent living and skilled nursing within their community.
How Abbey Delray South Can Support Your Loved One
Abbey Delray South is a continuing care retirement community in Juno Beach, Florida, offering independent living, skilled nursing and rehabilitation services. A focus on brain health is part of our mission of successful aging — from the healthy meals served in our restaurant to our regular "brain-tertainment" classes that engage and challenge our residents.
We offer our residents memory-centered educational programming as well as comprehensive care and supportive services for individuals with Alzheimer's and related dementias and their families or caregivers. Residents of Abbey Delray South not only have access to the health center services within our community, but those at neighboring Abbey Delray as well, including specialized memory care services.
At Abbey Delray South, the health and wellbeing of our residents is our top priority. Our team meets weekly to make sure our residents' needs are being met or to raise any concerns about residents experiencing memory issues. If you or one of our team members is worried about the memory of a loved one, we will work with you to create a plan to keep them safe, whether that's engaging additional help around their residence or utilizing our available memory care services.
No matter what you and your loved one choose, we provide all our residents with the care and compassion they need and the dignity and respect they deserve.
Want to learn more about the continuum of care at Abbey Delray South? Contact us today!