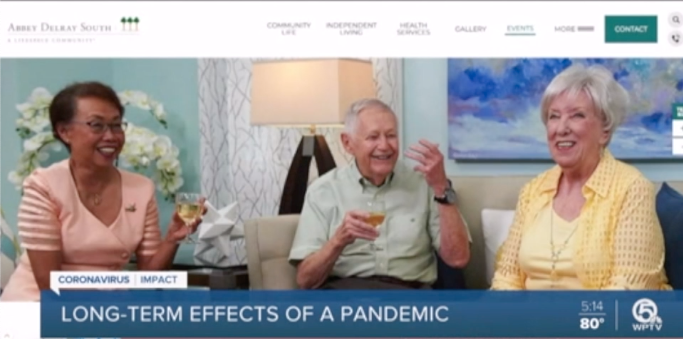 Residents Lean on Each Other and Community to Stay Uplifted During Pandemic
Twice a month, 20 residents at Abbey Delray South converge at the community's auditorium for group therapy of sorts. On the agenda are discussions about loneliness, isolation and other challenges to overcome in the COVID-19 pandemic. Socially distanced with masks strictly required, residents say the sessions have become a lifeline during these trying times.
Serving as moderator is Chaplain Gary Butler, who launched the endeavor to keep residents feeling encouraged and uplifted. Chaplain Gary was featured on WPTV as part of a larger story regarding mental health where he shared details about how the ongoing meetings are benefiting residents.
Video courtesy of WPTV.