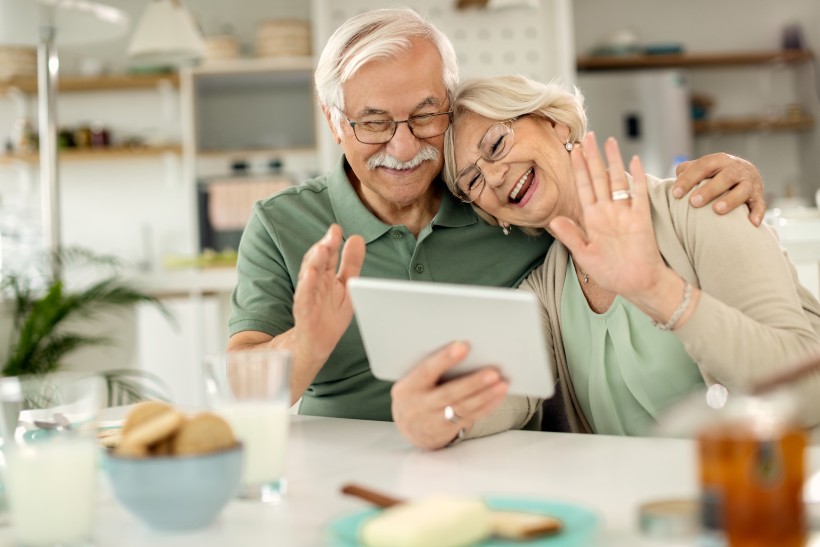 Five Misconceptions About Senior Living and COVID-19
None of us dreamed we'd be facing a global pandemic in 2020 or imagined the impact that COVID-19 would have on all our lives emotionally, mentally and physically. We've all worked hard to try and maintain a sense of normalcy and connection, and that's especially true of senior living communities like Abbey Delray South. That said, we'd like to clear up some misconceptions about how the lifestyle, health and safety in these communities have been impacted.
Here are five myths and truths everyone should know when it comes to senior living and COVID-19:
Myth #1: Senior living communities are unsafe when it comes to infection control.
Truth: You should know that proven measures and precautions are being employed in the most methodical manner to mitigate COVID-19 spread and infection.
Abbey Delray South is a prime example of a senior living community "doing it right." Our team members and housekeeping staff receive ongoing training in infection and disease prevention and the use of CDC-approved cleaning products and protective gear. In light of the pandemic, all of these protocols have been heightened. We also follow stringent CDC, state and local health guidelines for residents and team members, as well as visitors, and we are committed to ensuring the health and safety of all. Though it may be frustrating and confusing to wonder why one community is starting up activities or allowing visitors while another isn't, keep in mind that every community must base its decisions on its own situation and current infection and risk levels. As we've all witnessed, infection rates are constantly changing, which is why we must all remain nimble and patient.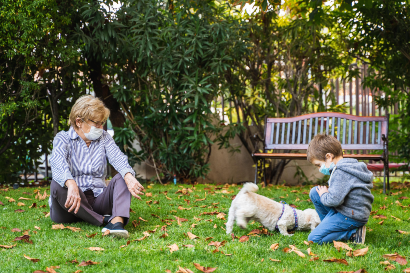 Myth #2: Seniors who live in nursing homes, assisted living or independent living are socially isolated from family and friends.
Truth: Isolation from family and friends is one of the biggest misconceptions about senior living during the pandemic.
At the height of the pandemic, staying home was, and still is, highly recommended for everyone, including senior living residents. Happily, in many senior living communities, including independent living neighborhoods, assisted living residences, and even nursing homes, much-needed visits from family and friends are now welcomed with social distancing and screening procedures. In addition, recognizing that isolation can be especially difficult on senior well-being, the lifestyles team at Abbey Delray South has also developed creative virtual programs to help give residents even more ways to socialize and connect.
Going forward, the community has established clear plans for instituting phased reopenings of our much-loved amenities as risk decreases, all while continuing to take precautions when it comes to infection control. One example of precautions being taken at Abbey Delray South is to pause 14 days before each reopening phase is put in place. This allows the team to carefully assess the health of residents and team members along with the local community environment before moving to the next phase. It's just one of many ways senior living communities are helping to crush the curve of COVID-19 in Florida.
Myth #3: During the pandemic, seniors should move out of their senior living community.
Truth: You may feel that family care can compensate for the level of care received, but more than likely, you're underestimating what will be needed.
The reality is, whether you or your loved one lives in an independent living apartment, an assisted living community or a nursing home, the conveniences and the level of care provided by trained team members will be difficult or impossible to duplicate at home. For older people unable to manage certain activities of daily living (ADLs) simple hygiene is a huge challenge for untrained caregivers, as is administering medications and keeping living spaces sanitary. Bathing and toileting, dressing and helping loved ones safely move about a house not set up for wheelchairs or walkers – these are all immense responsibilities to take on. Even bringing in outside assistance increases the risk of infection. One additional concern regarding nursing homes is that you could actually lose your room. Some facilities have strict discharge rules and may not accept a resident back once they've been away for a few weeks.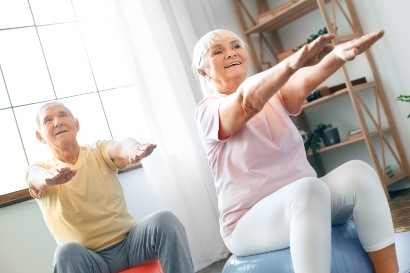 Myth #4: Seniors living in nursing homes, assisted living or independent living have few or no options for staying physically and mentally active during this time.
Truth: Actually, senior living communities are making strides every day to restore  their residents' sense of normalcy.
One of the enduring misconceptions about senior living during the pandemic is that residents are unable to stay physically and mentally active. While there was a period during the highest risk where all residents were staying at home with meals delivered and activities canceled, many communities, including Abbey Delray South, have initiated phased reopenings  of common areas and have resumed small interactive group activities, as well as limited access to amenities like salons, libraries, fitness centers and outdoor dining, all accomplished with social distancing and proper use of face masks.
Myth #5: You shouldn't move to a senior living community during the pandemic.
Truth: Putting off a move to senior living may seem sensible, but there are several good reasons to stick to your plan.
If you've been following the latest news, you know that, while strides toward a vaccine are being made, experts also warn that COVID-19 will likely be part of our lives for a long time. Reputable senior living communities like Abbey Delray South are taking every precaution to create the safest living environment for new and current residents and staff. They're run by professionals focused on the highest level of safety and hygiene in every way. Remember, everyone who works in a senior living community goes home to their own family and wants to keep them safe as well.
The Bottom Line
With spread, risks and rules evolving by the day (and sometimes by the hour), it's not surprising that misconceptions about senior living and COVID-19 continue to persist. Whether you live in a community or you have loved ones residing there, it's human nature to want to protect yourself and the ones you love.
We're here to answer your questions and hopefully relieve some of your worries. To learn more about how Abbey Delray South is addressing COVID-19 mitigation, don't hesitate to give us a call at 888.733.6152 or complete the form at the bottom of the page. You can also click here to read our daily coronavirus updates.