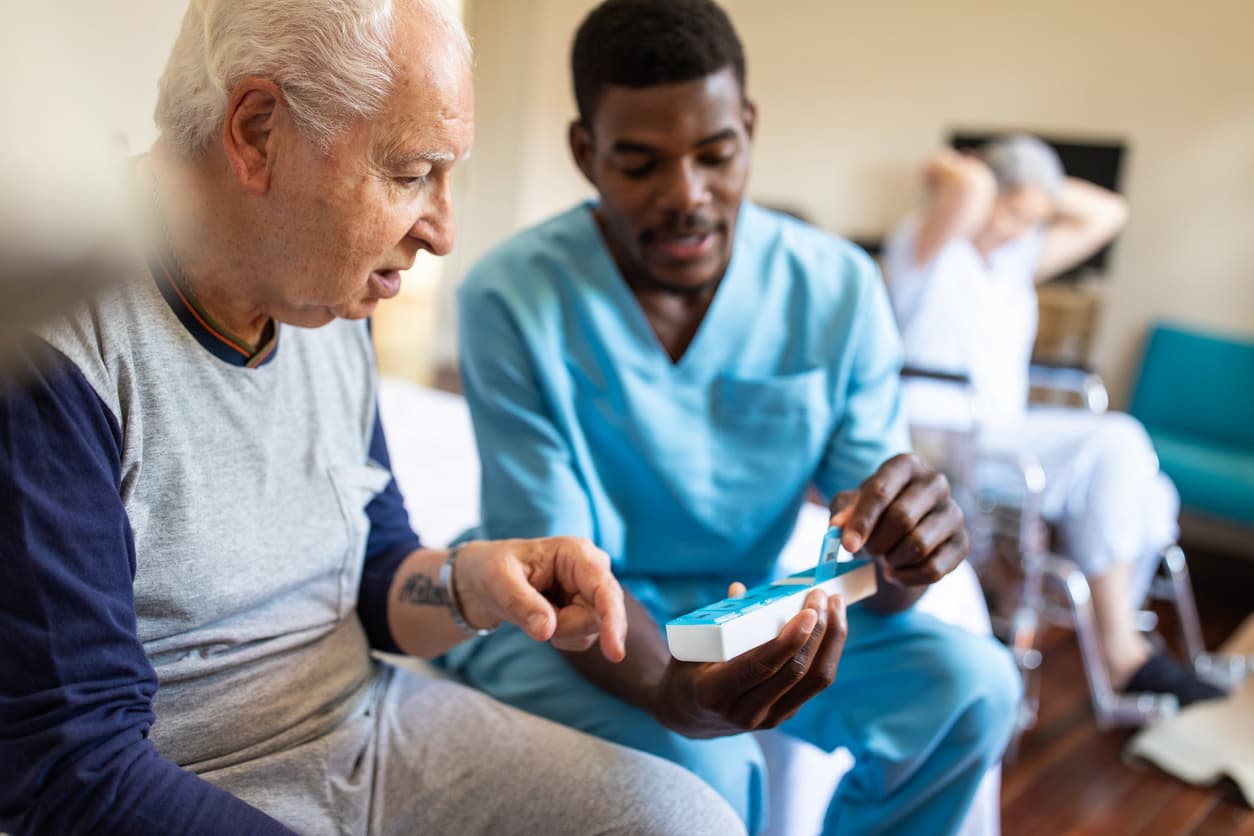 What to Look for in a Senior Health Services Provider
What distinguishes one senior health services provider from another? That is a question we can help you answer. As you are exploring your options and considering what each senior retirement community has to offer you, there are key considerations that can help you determine whether their health services can provide the care you need and the quality of care you deserve.
What to consider for senior health services
Choosing where you are going to be spending your golden years is no small task, especially if you have more than a few options. Everyone's priorities are going to be different based on their own personal circumstances, but there are a handful of universal considerations that can help anyone identify which community is going to best serve their needs.
Choose the right type of retirement community
Not everyone chooses to live in a senior retirement community for the same reason. Some may be looking to downsize from their home and others may need greater assistance with the activities of daily living due to aging, illness or surgery. Whatever the reason, you need to find a community that fulfills your needs, and not all communities are created equal. Different retirement communities will offer different kinds of care. For example, custodial care, also called assisted living, is considered assistance with basic daily needs like dressing and bathing.
Whether you are simply looking for a place where you can live independently or a community that can provide you support through assisted living, make sure your needs are going to be met.
Find a place close to home
our ideal senior living community should not only meet your health care needs, but it should be located in an area you are familiar or at least comfortable with. Many older adults who are considering moving into a retirement community would like to be close to wherever they have previously lived. That might mean the same neighborhood or simply the same city or town. How close to home you are able to live will likely depend on the communities in your area. Start your search by gathering information on the retirement communities nearest you.
Consider the cost
Cost is always going to be a critical consideration when choosing a senior health services provider. Your typical senior living community is going to require a one-time entrance fee and a recurring monthly fee. There are also different types of contracts for different types of communities, outlining which health services will be available to you. Don't be shy about broaching the topic of cost when considering a community. You have to choose a senior retirement community that will allow you to live within your financial means.
What is the Medicare rating system?
The Five-Star Quality Rating System was created by the U.S. Centers for Medicare and Medicaid Services as a means for older adults and their families and caregivers to compare the quality of one senior living community to another. The system relies on a scale from 1 to 5 stars, with a 5-star rating representing above-average quality and 1-star rating representing below-average quality.
In addition to the overall rating, the Center for Medicare also provides separate ratings for three categories: Health Inspections, Staffing, and Quality Measures.
Health Inspections is based on a community's three most recent health inspections and investigations due to complaints.
Staffing is calculated based on the number of hours of care provided on average to each resident each by a community's nursing staff.
Quality Measures is a determination of how well the community's staff is caring for the physical and clinical needs of their residents.
Benefits of a CCRC like Abbey Delray South
Not all senior retirement communities are created equal. Continuing Care Retirement Communities (CCRCs) are a great example of a community that stands apart. What distinguishes a CCRC from your standard retirement community is that a CCRC believes in providing for the needs of its residents both now and in the future. Your wants and needs of today may not be the same tomorrow. No one knows what the future holds, but a CCRC at least makes sure you are prepared for whatever life throws your way.
The services and amenities of an independent living community may be what draws your interest initially, but don't underestimate the importance of their health services. You may not need skilled nursing or rehabilitation services now, but that does not mean you're never going to need them. At Abbey Delray South, in addition to our on-site health services, residents have access to the full continuum of care at our sister community, Abbey Delray. By settling into a community that offers those health services and more, you know that your health and well-being is in good hands, should you ever need a greater level of care.
Find a senior health services provider that can offer you or a loved one a variety of health services — at the level of quality you deserve — in a comfortable environment.
If you are interested in learning more about the health services Abbey Delray has to offer, let's chat. Fill out the form below or give us a call at 561-272-9600.