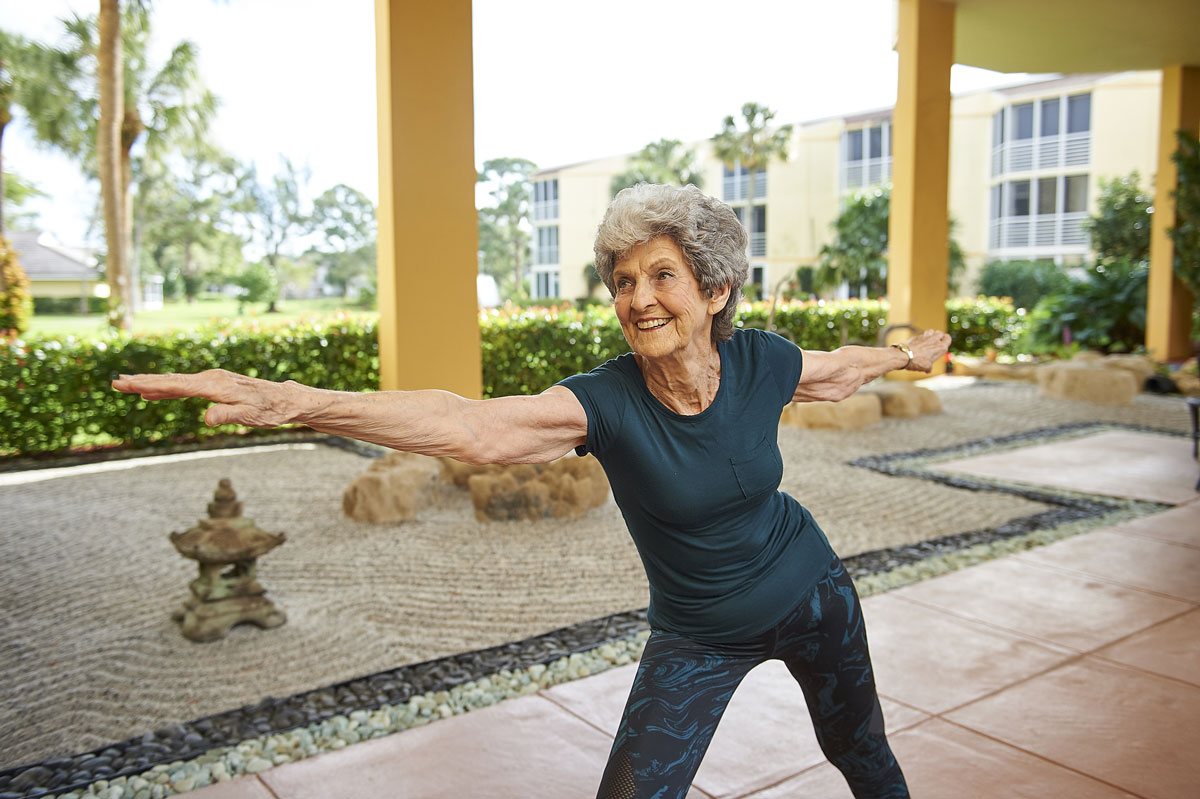 Investing in Abbey Delray South Means an Investment in You
When you're considering which senior living community is right for you in Delray Beach or South Florida, your checklist may include quality and levels of care, community amenities, unique activities and events and even floor plans. But have you considered adding not-for-profit to your list?
For-profit senior living communities run like any private business — with an objective of generating a profit for stakeholders. To be clear, this doesn't automatically mean quality, service, care and more suffer. But at the end of the day, their bottom line looks and feels different than a not-for-profit community.
A not-for-profit senior living community, on the other hand, reinvests any profits back into its core mission by design. Revenue isn't a driving force behind decision-making, which puts emphasis on resident well-being and satisfaction.
3 Benefits of Choosing a Not-For-Profit Senior Living Community
Planning for retirement can take a lot of paths. As a Life Care community in Delray Beach, you'll find a predictable monthly fee for activities, maintenance and other living expenses and a one-time entrance fee to receive unlimited care as long as a resident lives here.
Additionally, The Lifespace Foundation — the charitable arm of Lifespace Communities — was founded nearly 30 years ago to support successful and purposeful aging and peace of mind for our residents knowing they have a home for life.
Investment Goes Back into Abbey Delray South
Backed by Lifespace Communities, Abbey Delray South commits to providing a safe, comfortable and active life for residents. And thanks to the philanthropic support of The Lifespace Foundation, there's the flexibility to go above and beyond to offer enhanced programming, activities, adaptive accessories and much more (both big and small!).
Our Residents are Our Stakeholders
Residents of Abbey Delray South have a voice at the table and positively impact our campus and programming. Who better to guide the community than the people who live here? Our local Foundation Advisory Committee reviews requests and encourages active participation from all residents. From the beloved library program run by dedicated volunteers to team member scholarships for continued education, our residents influence how funds are allocated, distributed and awarded.
Benevolent Care Promise
As a cornerstone of both the Abbey Delray South community and The Lifespace Foundation, benevolent care continues to make a difference in the lives of our residents. This steadfast promise supports any Lifespace resident who outlives their financial resources, through no fault of their own, with continued care for the remainder of their life.
The Lifespace Foundation supports the social, intellectual, spiritual and physical needs of our residents at Abbey Delray Beach South. Learn more about how you can support The Lifespace Foundation through tax-deductible charitable giving options.
Ready to Discover Abbey Delray South?
Whether you're looking for a senior living community for yourself or someone you love, Abbey Delray South welcomes you to see what life is like at our "Village by the Sea." Contact us today!