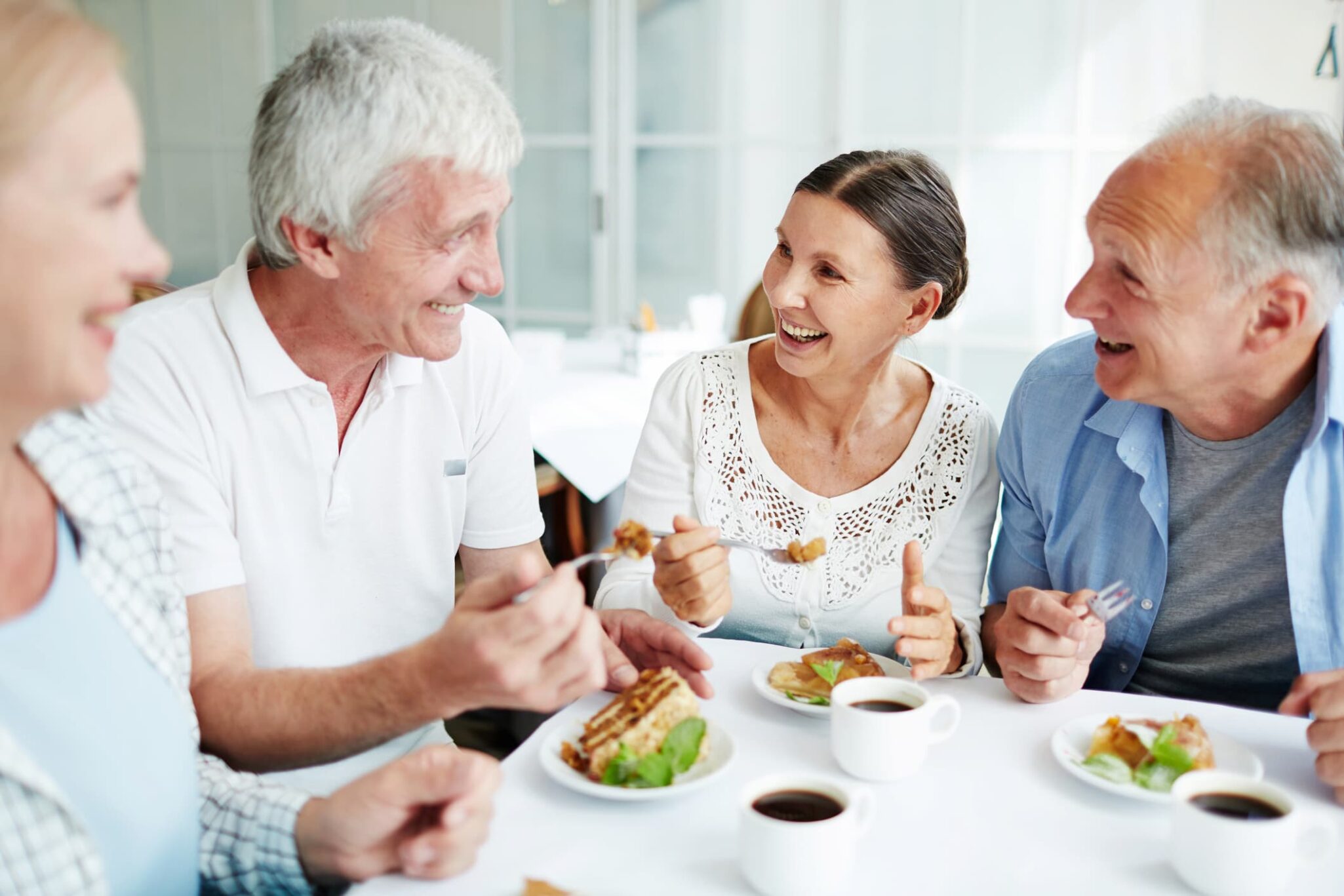 Questions to Ask When Choosing a Continuing Care Retirement Community
When you are searching for a senior living community where you can spend your retirement years, you may not know what differentiates one from the next. You have to know what questions to ask so that you can quickly and efficiently identify which one best fits your needs. You can start by learning more about what a CCRC is, what a Life Care contract is and the key differences that can help you determine whether a community is right for you.
What is a Continuing Care Retirement Community (CCRC)?
No one knows what the future holds. All you can do is live in the present and make sure you are prepared for whatever lies ahead. This is what a continuing care retirement community (CCRC) is all about. It is a senior living community that allows older adults to live independently, while ensuring that they have access to different levels of care should they ever need them. By offering access to a full continuum of care, a CCRC serves the health and well-being of its residents from now through the rest of their lives, from independent living to assisted living and skilled nursing.
Life Care Contracts Explained
A CCRC is also known as a Life Care community. For seniors who wish to live in a Life Care community, there is an application process. Once approved, a contract is signed. The contract will outline the services and amenities that a resident is entitled to as well as the financial and nonfinancial aspects of residency. The financial component includes a one-time entrance fee and a monthly fee to cover the cost of the services and amenities being provided.
There are three primary types of Life Care Contracts: Type A, Type B and Type C. Type A contracts provide unlimited access to additional levels of care provided within the community at little to no change in monthly cost. Type B contracts offer a discounted rate on health services or "free" access for a set period of time, which typically means a lower monthly fee than what residents pay with a Type A contract. Lastly, Type C contracts ensure the resident receives the same basic services and amenities as the other contracts, but additional levels of care, if needed, will be charged at full market rates. The entrance fee and monthly fees for a Type C contract are the lowest of all three contracts.
Questions to Ask of a CCRC
How do you know if a CCRC is the right place for you? Ask questions. But half the battle is knowing the right questions to ask, and we can help make sure you get the answers you need.
What type of contract do you offer?
Not all CCRCs will offer all contract types. Abbey Delray South, for example, offers Type A contracts. It's important to find a community that not only fits your lifestyle, but also offers contracts that allow you to live within your financial means.
What is your entrance fee and what does it include?
Not all entrance fees are created equal. You need to know how much the entrance fee is and what exactly it is that you are paying for. It might also be worth asking how the entrance fee is calculated. For many senior living communities, the size of the residence you'll be living in and the number of occupants will factor into the entrance fee.
What is included in your monthly service fees?
Much like the entrance fee, you should expect transparency from a CCRC with regard to their monthly fees. You should always know how your money is being spent, and monthly fees will generally be used to help cover the cost of services and amenities available to residents.
What services are available on-site?
If you're going to be paying for services and amenities each month, you should know what they are. CCRCs will generally offer a range of on-site services, often including weekly cleaning, scheduled transportation, cable TV, wi-fi and 24-hour security. But you won't know exactly what services are available to residents until you've asked.
You will also want to ask about the different types of health services on-site. It's important that they offer access to the levels of care you may need now or into the future.
What living arrangements are available for each level of care?
If you require skilled nursing care, will you still be allowed to reside in an independent living apartment? If a CCRC offers different levels of care, you need to know how that will affect your living arrangements. Some CCRCs may be able to make accommodations to provide the additional care you need without requiring you to move to another area of the community, whereas you might have to alter your living arrangements in other CCRCs.
What if my spouse and I require different levels of care?
If you are moving into a CCRC with your spouse, you have to know how the community will respond should either of you require a greater level of care than the other. You may not know what the future holds for either of you, but you can at least have clarity from the CCRC on how changes in health for either of you will impact your ability to live in the same space together.
Benefits of Abbey Delray South's Life Care Community in Delray Beach, FL
If you're looking for a CCRC that offers resort-style living, look no further than Abbey Delray South. With on-site access to skilled nursing and rehabilitation services, access to the continuum of care in our sister community, Abbey Delray, and the services and amenities that come standard with independent living in our community, you have everything you need. No maintenance, no hassles and no worries is what Abbey Delray South is all about. That means ensuring each resident feels supported in their health and well-being and is provided with the social, cultural and recreational activities they desire.
If you'd like to learn more about our Life Care community, let's chat! Fill out the form below or give us a call at 561-272-9600.