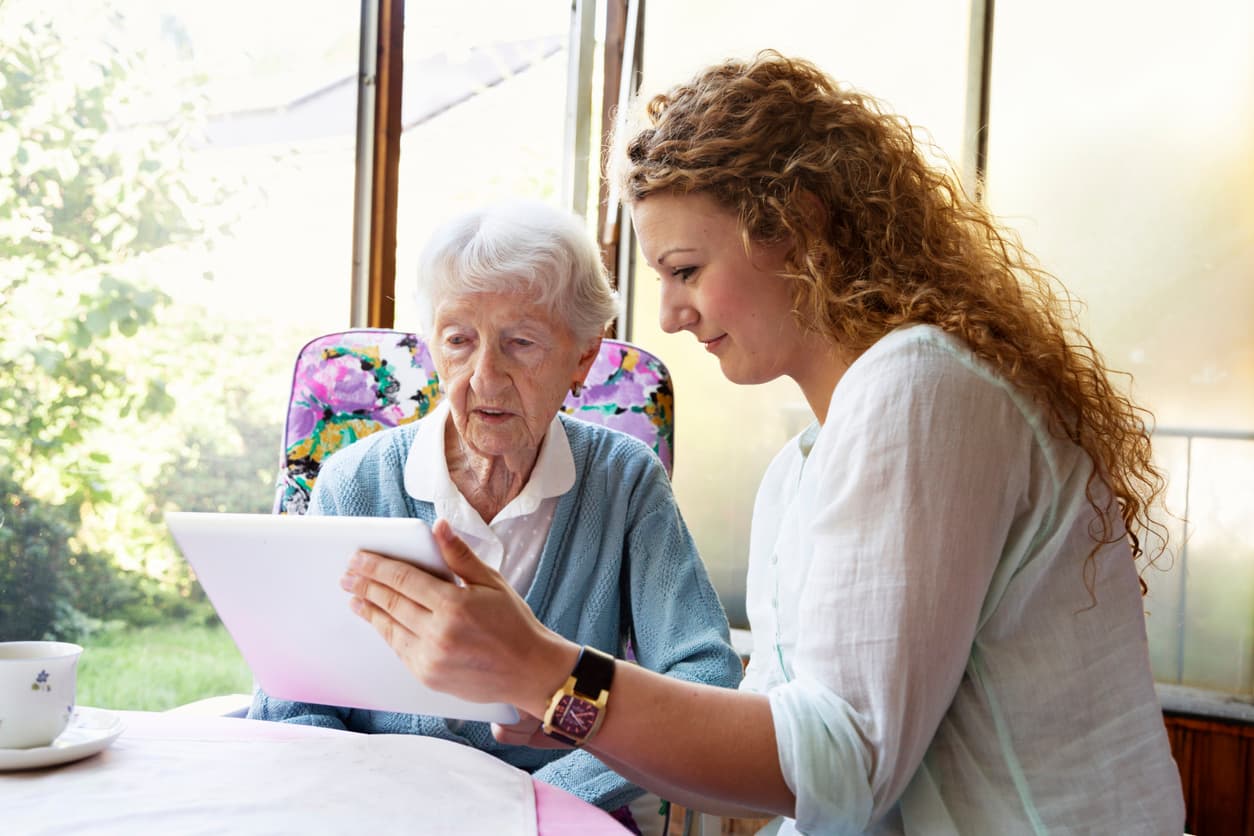 Signs of Caregiver Burnout & How Respite Care Can Help
By nature, caregivers are often more concerned about the serving needs of others as opposed to their own. But that mentality, as noble as it may be, can come at a cost.
Thirty-six percent of caregivers describe their situation as "highly stressful" according to the "Caregiving in the U.S. 2020" report from AARP and the National Alliance for Caregiving (NAC). Failing to recognize how much stress you are experiencing as a caregiver can lead to burnout, which impacts your ability to care for yourself and provide for the needs of the loved one in your charge. Understanding the common warning signs and symptoms of caregiver burnout can help you recognize it and take steps to get the relief you need.
What is Caregiver Burnout?
Providing care for a loved one can take a physical, emotional and mental toll on the caregiver. The stress can be overwhelming, leading to feelings of depression, isolation and even resentment for the person under their care. The caregiver may not be taking good care of themselves, and before long they may lose interest in caring for the person they look after. Caregiver burnout negatively affects your life and health and must be addressed.
Take the Caregiver Stress Test
The worst part of caregiver burnout is that you may be so concerned about caring for your loved one that you don't even realize the decline in your own health. How do you know if you are suffering from caregiver burnout? Ask yourself these questions to help gauge whether the amount of stress you are experiencing needs to be addressed:
Do you often feel like you have to do everything yourself, and also that you should be doing even more?
Have you withdrawn from activities that were once a source of joy for you?
Are you more often sad, exhausted or angry than you used to be?
Do you regularly feel stressed about money and health care decisions?
Do you constantly worry about the safety of the person under your care?
If you answered, "Yes," to one or more of the questions above, you are experiencing a significant amount of caregiver stress and could very well be suffering from caregiver burnout.
How to Lessen Your Caregiver Burnout
Fortunately for you and your loved one, there are simple steps you can take to alleviate the stress you are experiencing and reduce the impact of caregiver burnout on your life.
Take Care of Your Own Health
Caregivers need to take care of themselves, too. You can start by eating nutritious meals, getting enough sleep at night and exercising regularly. It can be easy to neglect these simple habits when your daily routine often revolves around the person under your care, but you need to hold yourself accountable. Cutting corners will eventually catch up to you.
Get Support
If you feel like you are on your own, know that you don't have to be. It's okay to turn to a friend or relative for help, even if it's only to find someone to talk to. If you keep your thoughts and feelings bottled up, it can have a detrimental effect on your mental health. If you would be comfortable joining a support group or seeking professional counseling, know that those are options, as well.
Be Social
You don't have to forego your social life entirely once you become a caregiver. In fact, it is more important than ever to retain your social contacts. Meeting up with friends and engaging in social activities that bring you joy can help you decompress and feel less isolated. It is especially important to find activities that are outside of your daily routine and the setting of caregiving.
Consider Respite Care
Are you aware of your respite care options? If you are unfamiliar with the concept of respite care, it is a reprieve from caregiving duties, often provided by professional in- or out-of-home services. There may be an adult day center or residential care community in your area that provides these services. The goal of respite care is to provide a stimulating environment for your loved one to get the care and support they need while providing you with time to yourself.
Find Relief in the Respite Care at Abbey Delray South
As a caregiver, it can be difficult to let go. It's not always easy to ask for help, and you may have reservations about entrusting your loved one to the care of someone else. At Abbey Delray South, our residential respite care services are designed to put your mind at ease.
Your loved one is welcome to take advantage of our community for stays of a week or more, with access to the amenities and activities unique to our residents, our health services and our nutritious dining options. We provide the type of personalized care that allows you to relax and take the time you need to live your own life and attend to your own needs.
If you would like to learn more about our respite care services and how we might be able to support you and your loved one, we encourage you to get in touch with our team.