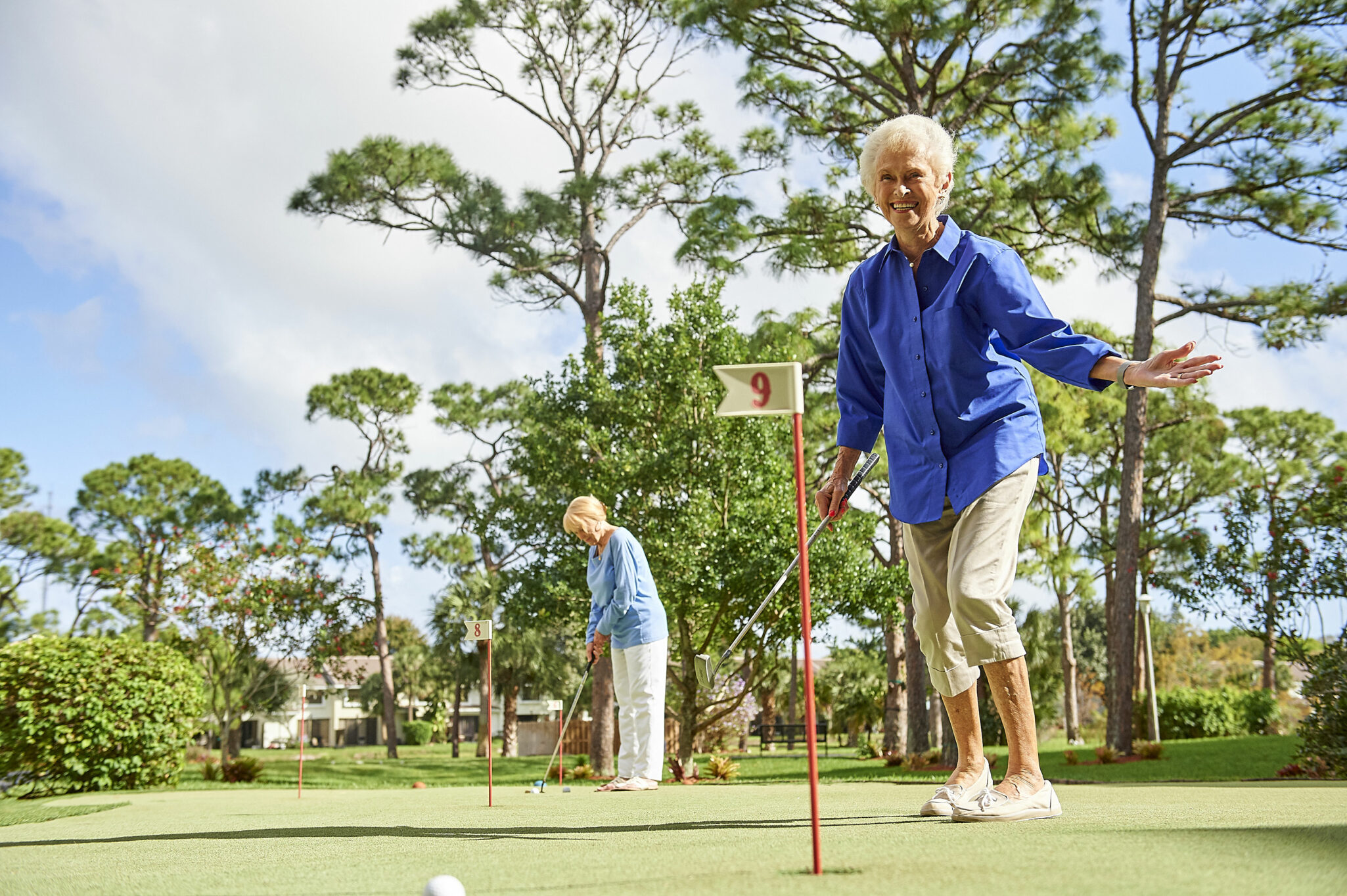 How to Evaluate Services & Amenities in Your Senior Living Search
Choosing to move to a senior living community is a decision that takes time and careful consideration. At Abbey Delray South, we are passionate about helping seniors age successfully and enjoy the retirement they've worked so hard for. We understand that whether you're looking for yourself or a loved one, the process of finding an ideal senior living community can seem overwhelming at first. We're here to help. It's best to start by outlining some preliminary criteria.
What matters to you?
These are your golden years. You deserve to enjoy them the way you want. Before you start exploring your options, consider what is most important to you.
Operational structure. Some communities are operated by a not-for-profit entity, which might be a religious organization or a non-denominational foundation. Other communities might be run by a for-profit business specializing in senior living. While one is not necessarily better than the other, there may be differences in the core mission and values of each type of community.
Location. Maybe you've always envisioned retiring by the ocean, or perhaps it's more important to move closer to family. An urban community is likely to have a different vibe than a suburban one, and a community in The Sun Belt is likely to have slightly different amenities than a community in a colder climate.
Available care. While some communities cater specifically to seniors living independently (and maybe even to particular interests), others, like continuing care retirement communities (CCRCs), include different types of care within the community.
Services & amenities. The services and amenities a community offers includes things like events and activities as well as fitness and wellness programming. Of course dining falls into this category and so does your potential new senior independent living residence. The type of services and amenities you care about and the quality of those options at various communities can be the deciding difference between one or the other.
Once you've narrowed down your options based on what is important to you, we recommend touring and comparing three to five communities to really get a feel for what's out there and find the best fit for you.
Questions to Ask About Services & Amenities
As you tour communities, one of the most important things to consider is whether you can see yourself (or your loved one) living in the community. This includes not only the vibe of the community and the type of residence you might move into, but also community-wide amenities like fitness centers and activities programming. The answers to the questions below can help you further evaluate communities.
Is there an entrance fee? If so, what is it?
Not every retirement community requires an entrance fee. Many CCRCs, like Abbey Delray South, however, do have an entrance fee. Entrance fees can range greatly depending on the location of the community, the type of care offered and available services and amenities. An entrance fee at a CCRC typically covers the cost of your new home as well as the cost of care while you live in the community.
What is covered in the monthly fee?
Many communities cover the cost of utilities as well as cable and internet. Dining, general maintenance and additional services like housekeeping or transportation might also be included.
What are the dining options in the community?
Delicious and enjoyable meals are an important part of life! Ask how many restaurants a community has, how formal or casual they are, what the hours of operation are and how frequently the menu is changed up. Lots of communities will be happy to show you a sample menu, but if you can have a meal during your visit — even better. At Abbey Delray South, residents have the option to dine in our casual Oasis Lounge, enjoy formal dining in our elegant restaurant, or outdoor dining on our patio.
Is there transportation available?
If you don't have a car or would prefer not to drive, is there a community-run shuttle that can take you to appointments or to the grocery store? Some senior living communities have on-call transportation services while others might have regularly scheduled trips to popular local spots.
What kind of classes or activities are offered on-site and how frequently?
It's likely that a community offers classes, but the variety and frequency of those classes can differ. Are there art or needlepoint classes? Discussion groups or lecture series? See if there's an active or sample you can review and look for classes and events that speak to your interests.
What types of group outings are offered and how frequently?
If you're touring a senior living community, you hope to be able to picture yourself there, but the city in which you'll be living is equally important. Inquire about group outings to galleries or theaters or volunteer opportunities that will keep you involved in the greater community. At Abbey Delray South, our residents enjoy taking excursions to the Boca Mall, the Pineapple Grove Arts District and more.
What additional care is available within the community?
Available on-site care plays a big part in a community's services and amenities, especially if planning for long-term care is important to you. The beauty of a CCRC is that they offer residents access to additional care within the community. This might include  assisted living, memory care, skilled nursing or rehabilitation services or receiving support in your independent living residence from a community care provider. Residents of Abbey Delray South have access to the full continuum of care at our sister community, Abbey Delray.
Try on Abbey Delray South for Size
The decision to move to an independent living community is one that takes time and careful consideration. At Abbey Delray South, we understand how important it is to find the senior living community that matches your wants and needs. Our vibrant community in Delray Beach, Florida, offers stimulating wellness programming and delicious dining options, not to mention the peace of mind afforded by a continuum of care.
We're in the process of updating our garden homes to have a more modern look and enhanced features. We invite you to come for a tour of our community to see the refreshed spaces firsthand. Schedule a tour, join us for an event or enjoy a meal with our team. Our goal is to help you make the decision that's right for you. If that decision looks like resort-style senior living and smart long-term planning, please contact our team. We would be happy to tell you more.